Amethyst is part of the Quartz family and has a color that varies from a pale/translucent to a deep royal purple. Its coloration is based off of a combination of the trace amounts of iron and aluminum within it. This crystal is primarily found in Africa, Bolivia, Brazil, Canada, Europe, Mexico, Russia, and USA.
Amethyst Products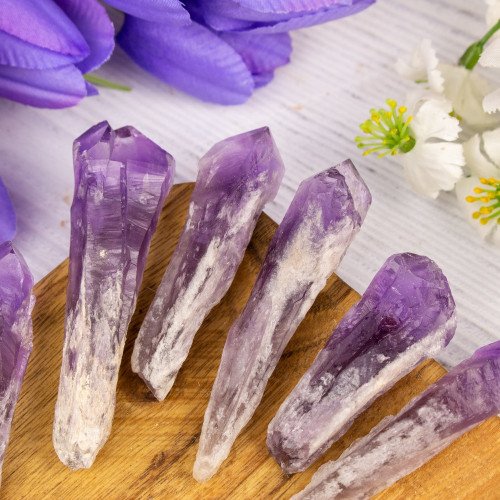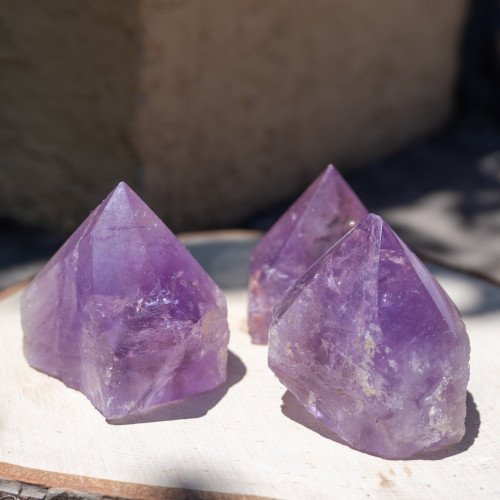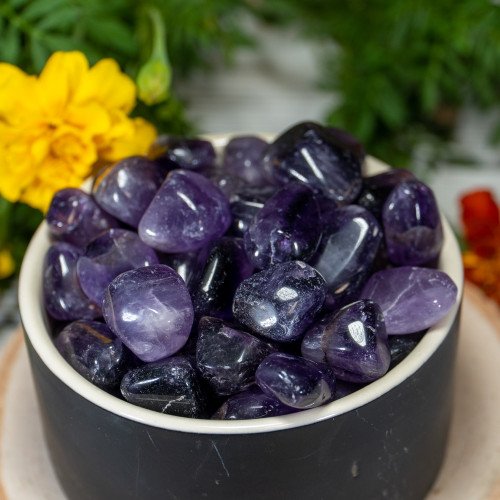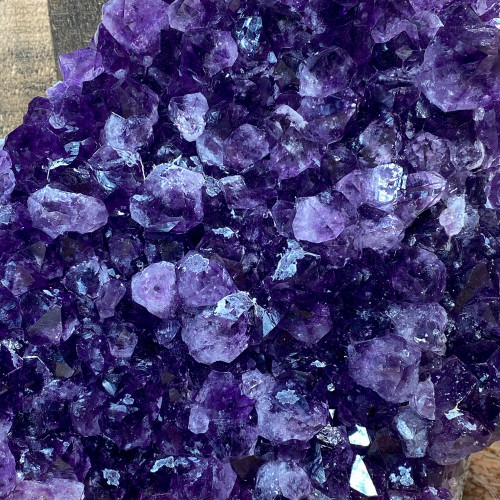 VIEW OUR AMETHYST PRODUCTS
Amethyst is a powerful stone for protection and purification of both the spiritual and physical bodies. It purifies the energy field of one's body as well as any room it is placed in. This makes it an all around excellent healing stone as it removes negative influences and attachments in the environment that would hinder one's spiritual, physical, and emotional healing. When worn or held Amethyst forms an incredible protective shield, surrounding one with a protective violet light that can ward off psychic attacks and negative energies before they attach to the energetic body. This allows one to maintain a clear energetic body and in turn, protects one from physical attacks as well.